Why Choose Us
All home inspectors are not created equal :
Home inspectors must be knowledgeable about all aspects of residential building systems and their operation. They must be able to recognize and report on non-performance and the potential for failure.
Inspectors should be able to: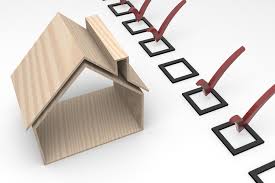 Describe the system types and the materials involved.
Recognize the typical defects and their implications, including safety concerns
Understand all building systems components and repair technique
Use proper terminology
Perform inspections in a manner consistent with the standards of practice of the home inspection profession
The real questions you should be asking when looking to hire a home inspector:
How long have you been in the home inspection business and what is your previous background?
Years in business
Background
Construction engineer
25 years in building/ renovating
0ver 15 years property management
Education
Construction Engineering
Completion of the Home inspection training program with honours
Yearly continual education
Certified Home inspector
Registered Home Inspector ( Highest level of Accreditation )
Organizations
OAHI ( Ontario association of home inspectors )
CAPHI ( Canadian association of home and property inspectors )
Report style
Easy to read computer generated report with photos within 24 hours
Moisture Metre
Free Moisture testing at every inspection
Infrared Imaging
Free Infrared thermal imaging at every inspection
Guarentee
100% Money back guarentee
Response Time
Support
Free technical support for as long as you own your home
THE MOST THOROUGH INSPECTION AND COMPREHENSIVE REPORT, PERIOD!
Do you have the proper education and training
Most inspectors have completed the home inspection courses:
But: I emphasize training because their is no way someone can be trained to perform a proper home inspection just by taking courses at a school. It takes years of practical experience, getting you hands dirty, and years of physically working in the construction industry building and renovating houses.
Would you hire an engineer who has been sitting behind a desk for the past 20 years designing HVAC systems ?
Would you hire a painter who completed the inspection courses online?
Would you hire the roofer who got hurt and this was the course WSIB trained him in?
Would you hire the retired firefighter who needs some extra money in his spare time?
Would you hire a casino worker who performs inspections in his spare time?
When looking to hire a home inspector it is imperative that your first question is : What was your career before becoming a home inspector, Not --How much do you charge.--- Is it really worth saving 20-40 dollars. A great home inspector is someone who has physically worked in the construction industry building and renovating homes and commercial properties.