The staff at Real Home Inspections Niagara know our region is full of transplanted folks from other cities, provinces, and countries from around the world.
We are a culturally diverse population, with 12 municipalities that are bursting with opportunities and real-estate bargains. People choose Niagara for all kinds of reasons: Location in Ontario; real estate prices; microclimate; small-town feel with world-class services, like health care and education; beautiful, historic neighbourhoods in all of Niagara's 12 municipalities; proximity to highways and borders for commuting or travelling; opportunities for tourism and entertainment and so much more.
For some, price is the most important thing: In comparison to the Greater Toronto Area and other cities in Southern Ontario, it seems like Niagara still has some real estate bargains to be found, whether homebuyers are seeking detached, semi-detached, townhome or condo properties.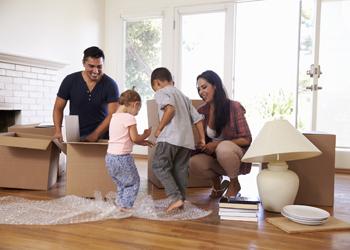 In its November market report, the Niagara Association of Realtors reports a 16.93 per cent drop in sales compared to November of 2016. However, the residential average sale price for St. Catharines-Niagara weighed in at $385,360 in November – that's 13.92 per cent higher than the average for November, 2016. To compare, in Burlington, that average was poised at $545,690, while in the GTA, the figure sat at $761,757. Smart investors can see where they are going to get more home for their real-estate dollar.
Being the new kid on the block, though, isn't always easy. First, you need to get to know your new area well enough so that you are comfortable making a home purchase there. Finding a good real estate team to help you do this is very important: Niagara Realtors get to know their municipalities and are very good at matching new families to great neighbourhoods and the services they will need.
Another important member of your real estate team, often overlooked until inspection time arrives, is the company that provides the home inspection. You want a team member who knows Niagara; is familiar with home-construction history here; can identify potential problems based on geographic locations within the region, and can be trusted to tell you the truth about your potential home purchase in a comprehensive, legible report.
Real Home Inspections Niagara is one company that dares to claim it can do all of the above, and more. In addition to a no-nonsense report generated by our team of professionals, we guarantee our technical support, free to you, for as long as you own your home. RHI experts have residential building experience in Niagara as it relates to construction, renovation and property management, and are able to recognize and report not only on defects, but potential defects that may occur in the future.
Our inspectors have first-hand knowledge of all building systems components, and are able to produce reports identifying strengths, weaknesses and potential safety concerns. We belong to the Ontario Association of Home Inspectors, and to the Canadian Association of Home and Property Inspectors.
In addition to construction, engineering and home inspection training, our inspectors are certified Registered Home Inspectors, who not only complete yearly continual education regarding new building systems and techniques, but also complete thorough on-the-job training with other, certified inspectors.
We have been saving homeowners from money pits since 2006! If you aren't sure about coming to Niagara, our team can truly help set your mind at ease. At Real Home Inspections, we know Niagara.
Something else we know? We'd love to have you as a neighbour. Are you ready to invest in Niagara?
Book a Real Home Inspection Niagara service using the button below or by calling 905-401-7586. Our office serves the Niagara region and surrounding areas, and is open 24 hours, seven days per week.