Services
The Methodology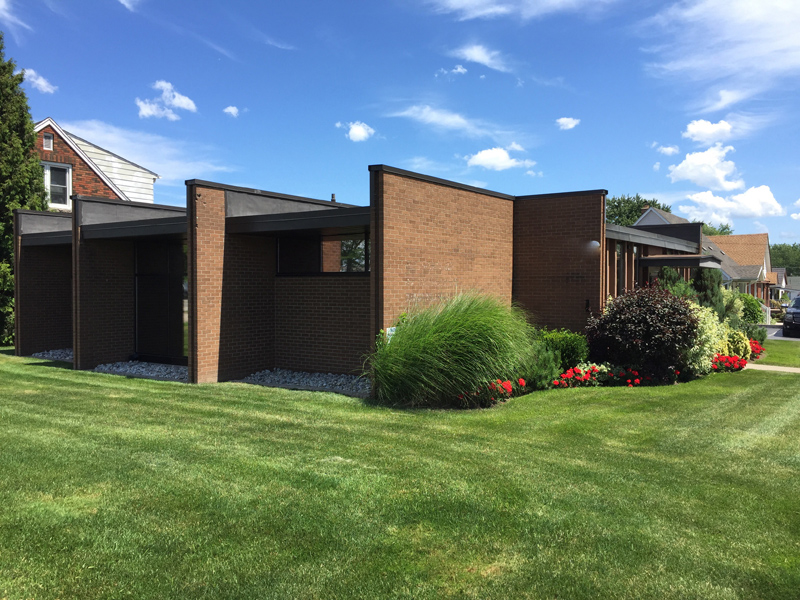 The primary purpose of a home inspection is to protect you from the money pit, uncovering potential defects in your home and items on the verge of failure. In all, we evaluate over 1600 items in a house inspection - going through the house from top to bottom.
Houses are complex and have many subsystems and interconnecting parts. Which is why it's our job to make sure that they are all working together to provide you with a safe and comfortable home environment.
Our evaluation is then communicated through a detailed home inspection report, Addressing the condition of each of these systems. Any recommended repairs, replacements or house improvements are clearly documented including photos and ballpark costs. The report also includes a summary of significant issues in the house for quick reference.
The summary is often the most important part of the report for people making their home purchase decision. Once you've moved into your home, you'll likely find more detail is required, and that's when the body of the house's report becomes most useful. For those requiring further explanation, the reference material in the report provides additional insight and also includes home maintenance and safety tips.
Best of all, our services don't end with the home inspection. For as long as you own the home, you can call with any additional questions - at no extra charge!
Here's a short outline of key items we look at:
1. ROOF SYSTEM INSPECTIONS
Sloped roofing material and flashings
Flat roofing material and flashings
The roof drainage systems.
2. EXTERIOR INSPECTIONS
Gutter and downspout material and type
Downspout discharge
Lot slope
Wall surfaces and trim
Soffit and facia
Retaining walls
Driveways and walkways
Decks and Patio's
Balcony and Porch
Exterior steps
Fence
Garage
3. STRUCTURAL SYSTEM INSPECTIONS
The accessible structural components of the foundation.
Foundation configuration and material
Floor construction
Beams, columns and subfloor
Exterior wall construction
Wall bearing and joist hangers
Suspended concrete floor slabs and slab on grade
Roof and ceiling framing
Roof sheathing
Party walls
Fire separations.
Cracks in the foundation walls, settlement and structural
Basement / Crawl Space leaks and moisture intrusion
4. ELECTRICAL SYSTEM INSPECTIONS
Service entrance cable and location
Service size
System grounding material and size
Distribution panel rating
Distribution panel type and location
Auxiliary panel type and location
Distribution wire material and type
Type and number of outlets (receptacles)
Ground fault and arc fault interrupters
5. HEATING SYSTEM INSPECTIONS
Fuel/energy source
System type/manufacturer
Heating distribution
Approximate capacity
Efficiency
Exhaust venting method
System age
Typical life expectancy
Main fuel shut off location
Failure probability
Exhaust pipe
Chimney/vent
Combustion air source
Mechanical ventilation (HRV)
6. AIR CONDITIONING SYSTEMS INSPECTIONS
Air conditioning type
Manufacturer
Cooling capacity
Compressor type
Compressor age
Typical life expectancy
Outdoor condenser
Refrigerant lines
Failure probability
7. PLUMBING SYSTEM INSPECTIONS
Water supply source
Service and supply piping material
Main water shut off location
Water flow and pressure
Water heater fuel/energy source
Water heater type and manufacturer
Water heater venting method
Tank capacity
Water heater age
Water heater life expectancy
Water heater failure probability
Typical life expectancy
Waste disposal system
Waste and vent piping in building
Pumps
Floor drain location
Gas piping
Main fuel shut off location
Exterior hose bibbs
8. INSULATION INSPECTIONS
Attic/roof/wall insulation material and amount/value
Attic/roof/wall ventilation
Attic/roof/wall air/vapour barrier
Foundation/Basement/crawlspace wall insulation material and amount/value
Foundation/Basement/crawl space air/vapour barrier
Crawlspace ventilation
Floor above porch/garage insulation material and amount/value
Floor above porch/garage air/vapour barrier
9. VENTILATION INSPECTIONS
The ventilation of attics.
The mechanical ventilation systems for the washrooms & kitchens.
The ventilation of the furnaces, hot water tanks & dryers.
Check vent pipes to make sure they discharge outside of the building.
Check that the vent pipes are insulated to avoid any condensation.
10. INTERIOR INSPECTIONS
Major floor/wall and ceiling finishes
Window Type
Glazing and material
Door type and material
Party walls
Basement/crawlspace leakage
Kitchen/bathroom and laundry ventilation
Stairs and railings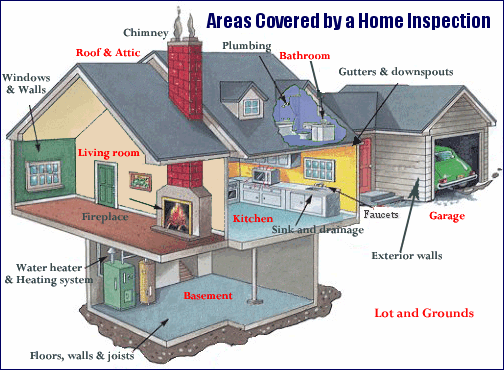 Services we offer:
Pre-Purchase Inspections
Pre-Listing Inspections
New Home/ Tarion Warranty Inspections
General Home Owners Inspections
Multi Residential/ Commercial Inspections
Condominium Inspections
Heritage Building Inspections
Student House Inspections
Foundation Inspections
*** Free Infrared thermal imaging on every inspection