Have you ever purchased a new appliance, like a stove, and right from the time it was delivered, it didn't work properly?
That happened to us at Real Home Inspections Niagara – but luckily, the warranty we purchased covered the defect, and the company delivered a new stove to us with very little fuss.
What happens if something goes wrong with a really big purchase, like a brand-new house? If a problem arises that you and the builder's representative didn't catch during pre-delivery inspection, what would you do?
First, you would call your home inspector to book the date of your Tarion new home inspection, then you would make an application to your home warranty program, right?
Right! In Ontario, new homes are covered by the Tarion home warranty program. A Tarion inspection can be performed by your RHI Niagara inspector, who understands that he or she is evaluating your investment with an eye to how it will perform in the future.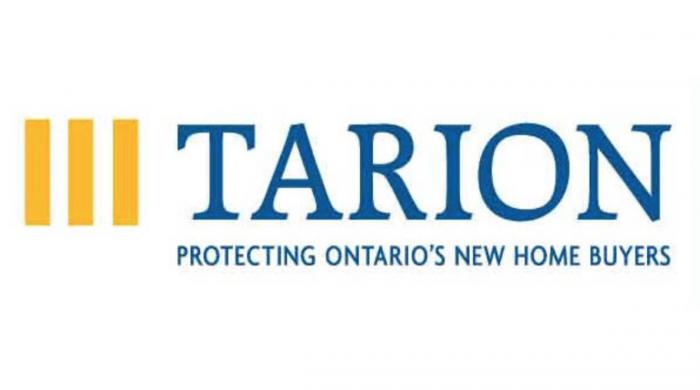 We do this by evaluating building practices, workmanship and materials that may affect the home's performance. We will also review the home against the Construction Performance Guidelines published by the Tarion warranty program. The inspection is performed in accordance with the Canadian Association of Home and Property Inspectors' new construction inspection protocol.
Ontario families purchasing new homes are advised to have their Tarion inspection performed within 30 days of taking possession. This covers any issues not identified during the pre-delivery inspection process, when the homeowners walk through the property with the builder's representative, before taking possession of the home.
It is recommended that homeowners document any minor damages, such as scratches and dents discovered before taking possession, with photographs, to prove the damage existed before they moved in.
Alternatively, the Tarion inspection can be done when the house is 10 or 11 months old, when things will have settled and you will have lived through almost four seasons. Many parts of the new home warranty expire after 12 months, so the inspection should be completed prior to the first anniversary of your move-in date.
However, if you experience problems in the first few days of home ownership, our RHI experts recommend you complete your Tarion inspection sooner, rather than later.
A question we hear very often from clients who have purchased new homes is: "So, what is Tarion, exactly, and why is it so important to the purchase of a new home in Ontario?"
For more than 40 years, Tarion is the company that has provided new home warranty protection to more than two million Ontario homes. Almost every new home in the province is covered by a new home warranty. This warranty protection is provided by Ontario's builders through Tarion and lasts up to seven years. The company currently has about 365,000 homes enrolled in the warranty program, with about 50,000 new homes expected to be added this year.
Why is the warranty important? It's a method of protecting a homeowner's investment – Tarion takes care of investigating warranty claims; resolving warranty disputes between homeowners and builders; providing deposit and delayed closing protection for new home buyers, and prosecuting illegal builders.
Wow – it seems like Tarion is a lot more than just your new home warranty program! With 40-plus years of experience, they really have a handle on protecting new Ontario homeowners. Your inspection report will reflect their experience.
The report you receive from RHI will also reflect the clarity the Tarion warranty program dictates and the detail you will need for comprehension.
Concise and clear, our report will identify issues that need to be addressed. We'll include a list of items that are incomplete; damaged; missing; inaccessible, or not operating properly. Photos and references will be added for clarity where applicable, and we will describe locations carefully to make things as easy as possible for those referencing our reports.
We also provide advice on home maintenance to help people maximize comfort, efficiency and durability. Real Home Inspections Niagara also provides guidance in working with builders and the warranty program to help get issues resolved quickly and efficiently.
And as with every inspection client, RHI will be there for you, providing free advice by telephone or email, for as long as you own your home.
Find out more about what Real Home Inspections Niagara offers in our Tarion home warranty inspection service here.
To find out more about Tarion, and get information on the home warranty program, your pre-delivery inspection and other tips for new home buyers, visit their Homeowners page.
Congratulations on your new home purchase! Now, let's make sure your investment is protected, with a comprehensive Tarion home warranty inspection.
Book a Real Home Inspection Niagara service using the button below or by calling 905-401-7586.
Our office serves the Niagara region and surrounding areas, and is open 24 hours, seven days per week.